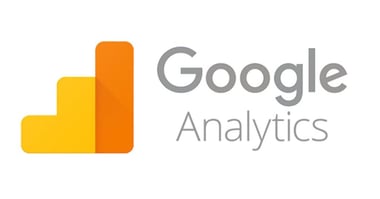 Google Analytics has around an 80% market share for web traffic and analytics, so it's a safe bet that you're using it.
But is it really WORKING for you? Is it set up correctly, and have you configured it to get to the data that's most important to you in your day-to-day?
For fundraisers and direct marketers, Google Analytics is an important and powerful tool that is often overlooked. Why is Google Analytics so important?
The path to conversion is no longer linear. Your donors will bounce between channels, having been exposed to your organization in print, in person, and multiple places online. All of those exposures play a part in assisting the ultimate conversion. Google Analytics builds conversion funnels that can help you understand the impact that paid, earned, and owned digital channels have on the conversion journey. These funnels can also shine a light on where your experience is broken or in need of improvement.
With this in mind, here are seven things you need to do with your Google Analytics account today:
1. Define the key questions you need answered.
Google Analytics will give you everything you need as far as visits, page views, and new and returning users, but is that what matters MOST to you? Dig deeper. For example, are you looking to grow your monthly giving program? What do those conversions look like? What channels are they coming from most often, and what improvements can be made to your forms to convert more?
2. Audit your implementation. Are all your pages tagged? It's common that as your site expands, tracking codes are sometimes forgotten. Are you excluding internal IPs? Don't corrupt your audience data with your own browsing and testing. If your tags aren't firing, it's also common to have accidentally added an extra character or white space in the tag when you placed it
3. Ensure properties are properly configured. Do you have separate sites that warrant a unique view? Make sure you have them identified so you can analyze that activity uniquely.
4. Set your goals. We talked earlier about deciding what key questions you want Google Analytics to help you answer. To get those answers, you have to set up goals. A donation conversion is certainly a goal, but maybe so is the download of a white paper or an infographic, or the view of a video. Without goals, there can be no conversion funnel that will provide you with critical insights to refine your approach.
5. UTMs should be SOP (Standard Operating Procedure). UTMs or UTM parameters are simple pieces you add to your campaign destination URL that identify the source (Google, Facebook, etc.), the medium (banner ad, search, email, etc.), and the campaign associated with each click to the page. Don't create unique landing pages; simply append these elements to the destination and associate that URL with the corresponding component of your campaign. Google even offers a tool to make it easy.
6. Set custom alerts. We know you probably won't be checking your data in Google Analytics every day. Its power is in identifying trends in behavior, high-value audience characteristics, and content preferences of your browsers. But you can create custom alerts that will keep you informed if something has gone right — or very wrong. For example, you can be alerted if a donation page isn't loading or a typically steady metric, like search conversion, suddenly spikes or drops precipitously. Set alerts to let you know when a large gift comes in — and celebrate!
7. Create a custom dashboard. There is so much data in Google Analytics; we understand it can get overwhelming. Thankfully, Google gives you the ability to create your own custom dashboards. You can configure them to show just the data that's most important to you. Also, you can select any of the available metrics and start from scratch or choose from a vast library of tested dashboard configurations in Google's Solutions Gallery. Just pick one that works for you or use it as a starting point to customize.
Obviously, there is much more; these are just a few ideas to get you started!
Have more questions about Google Analytics? Click below to post your question, and we will answer it! If you're coming to the ANA D.C. Nonprofit Conference, we will answer your questions live in our session on Friday, February 21, at 9:25 a.m.
Hope to see you there!