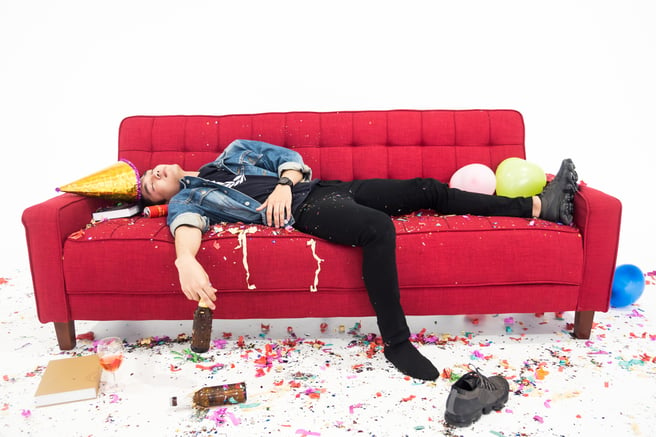 Here we are — waking up with our Giving Tuesday hangovers. After last year, here's hoping yours is a celebratory one!
By now, you have your year-end plans in place, and you are buckling up for the most important — dare I say wonderful — time of the year.
But, it got us thinking about ideas for what to do before, during, and after the Fundraiser's version of Black Friday.
First, think about starting early.
Inboxes and social feeds get pretty crowded on Giving Tuesday. So perhaps start communicating your goals early on, asking people to set reminders ("Alexa, remind me to give to XYZ at 10 am") — and even accepting gifts 24 or 48 hours in advance (you didn't hear that from me).
Second, get creative with your email.
We all know that inboxes get bombarded on Giving Tuesday, so here are some quick-hit thoughts to cut through the noise.
Audiences
Segment and tailor messaging to previous Giving Tuesday donors — even use it as an opportunity to ask for an upgrade over last year.
For those new to your file since the last Giving Tuesday — help them understand how important this day of giving is to you each year.
Try reengaging lapsed donors by making the case that if they are going to give, today is the day to do so.
Target outreach
After Giving Tuesday, target outreach to those that didn't give, particularly those that gave on previous Giving Tuesdays.
All year long
Another thought: Ever asked for a monthly gift? Make the first Tuesday of the month "Giving Tuesday" all year long.
Third, integration is critical.
While email is undoubtedly a key driver, Giving Tuesday is an online day of giving, so make sure your campaign is integrated across channels. Take advantage of the tools that Facebook and Google offer to create custom audiences for those getting email, direct mail, or both. Promote Giving Tuesday campaigns on your website heavily and check in on your search programs — paid in particular — to make sure you are set up to meet the intent and awareness you're creating.
Here's a longer-tail thought. We all know that search is competitive on Giving Tuesday, but don't overlook what your content can do to help support your discoverability on that day. A couple of blog posts or videos referencing or discussing what Giving Tuesday means to your org could go a long way toward helping with your organic presence.
And, last but not least, while we know Giving Tuesday is a digital campaign for the most part, don't be afraid to flash some Giving Tuesday promotion on your direct mail if the timing syncs up. Perhaps even offer a small incentive for gifts made online to try and cultivate more multi-channel behavior.
Finally, take a cue from our friends in retail.
Retail marketers look to create an event or a holiday around anything they can reasonably attach themselves to (or they make something up). They gave us Black Friday, Cyber Monday, Green Monday, Free Ship Friday, and during post-Christmas they go into Clearance mode.
Look for ways to create more moments in the giving season, particularly now that it's harder to build urgency around year-end giving post tax law changes.
Some food for thought. We are rooting for you all to have a great year-end!