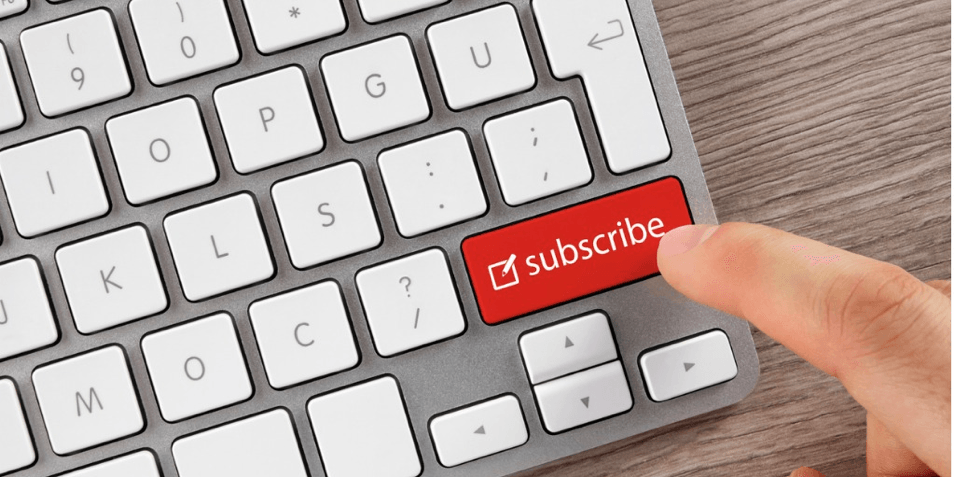 Monthly giving is the lifeblood of many nonprofits.
We spend endless hours working on strategies to acquire and convert monthly donors and more still on making sure we retain (and upgrade) those we do.
But what if I told you that we have an entire generation that seems predisposed to this kind of giving behavior?
Welcome to the "Subscription Economy".
The term Subscription Economy is credited to Tien Tzuo, CEO of Zoura, a cloud-based subscription management platform. We've all seen the growth of Birchbox, Dollar Shave Club, Amazon Prime, Blue Apron, et al. -- maybe you've heard of them. Subscription-based services are becoming a preferred method for consumer purchasing, and there is plenty of data to back this up.
From a McKinsey and Company survey of 5,000 U.S. consumers last year:
The online subscription market has grown over 100% per year for five straight years.
46% of e-commerce service subscribers also subscribe to a streaming service.
The median number of services subscribed to is 2, but almost 25% subscribe to 3 or more.
Women are more likely to subscribe, but men are more likely to have 3 or more subscriptions.
Gartner predicts that "by 2023, 75% of organizations selling direct to consumers will offer subscription services."
Subscriptions are quickly becoming the new normal.
Here's some more insight on subscribers from McKinsey:
Millennials like subscriptions. Subscribers are more likely to be 25-44 with incomes between $50,000 and $100,000.
They are impatient and have high expectations; they're Millennials, right? They expect something in return. Whether it's cost savings or personalization that improves over the life of the relationship.
Peer influence matters. A recommendation from a friend goes a long way.
They are quick to cancel if expectations aren't met.
But what does this mean for nonprofits? The implications are many.
Donor experience matters.
First, let's start with the donor experience. Are you genuinely treating your monthly donors differently? Are you giving them a differentiated experience, delivering content, responding to the channel preferences, and being judicious with your asks? They've chosen to invest in you, and they are expecting the same in return. Are you giving them reasons to continue to 'subscribe' or to make that 13th gift or upgrade when the time comes?
Good relationships earn referrals.
As we all know, acquisition of monthly donors is a challenge. It's expensive and difficult to scale, which is why the note about peer influence is an important one. The idea of earned acquisition is something we are all trying to crack. It would stand to reason that a monthly donor will be more likely to recommend you if they feel like the relationship is valuable and rewarding.
Context is key.
Finally, fish where the fish are. Here at THD, we are starting to explore opportunities to get fundraising messages directly into those e-commerce fulfillment boxes.
Bottom line, the new Subscription Economy is giving us some fascinating insight into how this generation of subscribers prefers to buy. We have to apply what we are learning to how we acquire a new generation of monthly donors and how we treat them.
In fact, as I was writing this, I got a great, clever email from Feed the Children, an organization that is leaning in. Check this out:

Gotta run, my Stitch Fix was just delivered!
Looking for growth from your monthly giving program? Contact us, we can help.