We've been busy in our home laboratories during these past few months. After lots of testing (and retesting), we now have a new way to spot your program and audience trends — and do it faster than ever.
We call it THD lens.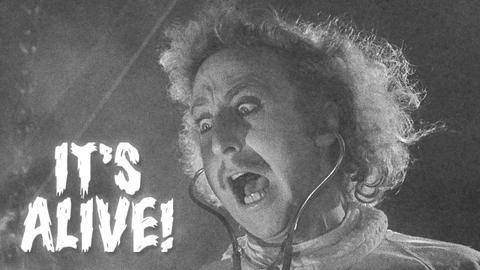 THD lens is a suite of interactive dashboards which marry your CRM data, Google analytics data and marketing goals with several other public databases like the S&P 500, state-level COVID-19 case counts and unemployment counts to visualize your data quickly, cleanly and in context.

So… you want to see our dashboards then?
Because we want to show them off!
We THDers have always taken pride in our ability to dissect and reconcile multiple data sets to get to the views that actually matter. What we set out to do is make those same reports immediately accessible to everyone, not just the analysts who are always in the data up to their necks.
The full suite currently contains 10 interactive dashboards, with several additional releases already in the pipeline. We're like a proud parent with each dashboard, but I wanted to highlight my current personal favorite here: the Cashflow Trends Dashboard.
The Cashflow Trends Dashboard is a one-stop shop for giving trends across all of your channels, geos and revenue streams, with the ability to cross-reference against data sets (like the S&P 500 and new COVID-19 cases) so you can focus in on areas of strength and weakness… in seconds. Behold:
This has been particularly insightful for our clients over these past few months, by illuminating the key trends that have allowed us to develop the best fundraising strategies as the pandemic has unfolded.
Some of my favorite things to do with it have been:
Analyzing revenue by state to guide geo-targeting strategy.

Comparing revenue trends to changes in website sessions, COVID-19 cases, stock market index and unemployment claims.

Overlaying channel-specific performance metrics to compare against aggregate performance and examine possible channel efficiencies.
So, what can THD lens do for you?
We know this might sound like chest-thumping mumbo jumbo, so we'll let one of our clients do the talking:
The new dashboards developed by THD have been an incredible asset. Having quick answers at the tips of my fingers could not have come at a better time, and there really is magic in seeing the ongoing changes to the curve. There is a wealth of information that I am still digging into and I have become quite addicted to them! The added benefit of current events that can be overlaid provides a new insight into our cash flow tracking. Tracey Dhani | Director, Annual Giving and Donor Relations, MS Society of Canada
But you don't have to take her word for it. Contact us today and we'd be happy to set up a live demo for you!
Trust me, we can't wait to show these off. Also, drop us a line if there are any dashboards that would be particularly useful to you and your team's needs.
Cheers,
The THD Data Nerds