We have all heard the phrase "If it ain't broke, don't fix it." While this may be effective at times, as fundraisers we need to constantly strive to grow revenues and fund the critical missions we serve.
This can mean countless hours trying to improve the weak links within our program – a strategy which can yield mixed results. And with a finite number of hours in a day, we must concentrate our time and energy on addressing the problem areas, right?
Not always.
I'm certainly not going to suggest that you ignore problem areas in your program. But I also strongly encourage you to carve out time to focus on your highest performing audiences and already successful strategies — all with the goal of generating even stronger results.
With advanced analytics and predictive modeling, you now have the tools to accomplish this.
There are lots of case studies that illustrate this point. Today I am going to focus on just one example – the "SuperDupe" strategy (aka "Lapsed Matches") used by many organizations to identify names for lapsed reactivation campaigns. In short, SuperDupes are lapsed names that match rental and exchange lists within your acquisition program.
Mailing SuperDupes is a successful strategy for many organizations. And with predictive modeling, you can generate even stronger results.
At THD, we consistently see modeled names outperform SuperDupes by a wide margin: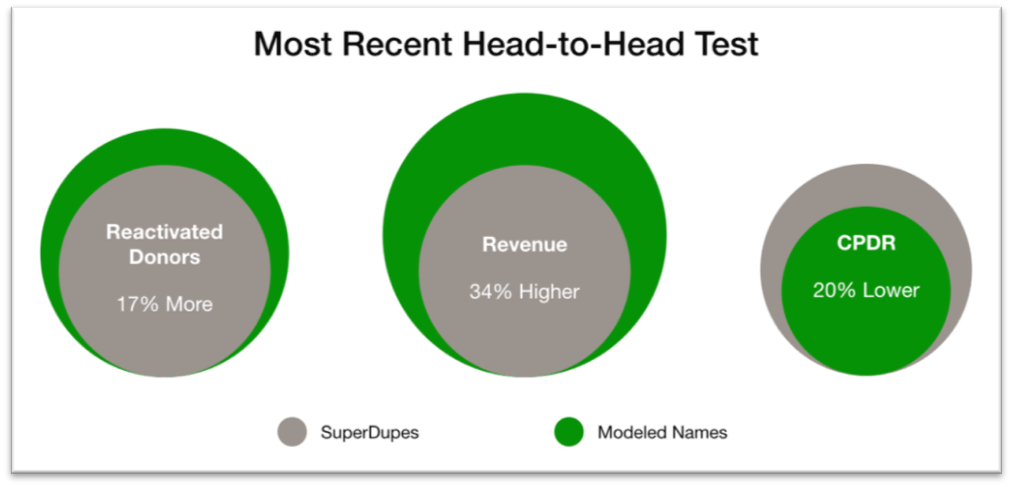 For the client, these results were exciting…and unexpected. Before this test, the organization believed there was no room for performance improvement within the SuperDupe audience in their lapsed campaign.
This is just one example where we have been able to generate substantial gains in client programs by applying advanced analytics and predictive modeling to audiences and strategies that were already high performing and considered very successful.
So when it comes to your fundraising program, I urge you to ignore that catchphrase "If it ain't broke, don't fix it" – and look for opportunities within your program that you may not have known existed.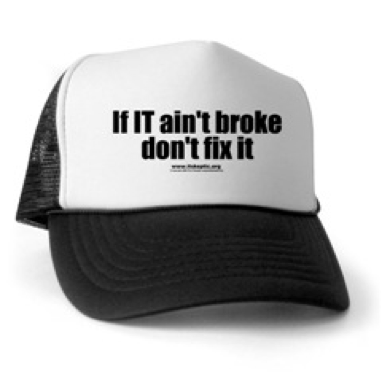 Personally speaking, I have already thrown out that old hat. Will you join me?
For more information or to get in touch, click here.